Training and Documentation
Generally we provide five kinds of training and documentation with our data marts:
An introductory live presentation-workshop
A printable guide (HTML, Adobe Acrobat)
A printable guided tour using actual data. A sample data mart is provided. (HTML, Adobe Acrobat)
Integrated reference material retained as data in the application ... usually through a set of reference tabs
A quick-start video instruction series showing how to use the software.
individual training
Additional training is available, as classroom instruction or as additional video training materials.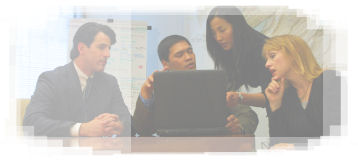 real data 'tour/tutorial'
Dataleaf® database design provides a complete documentary 'tour/tutorial,' employing real data, supplied with the application.