Our Clients
The charts below show client breakdowns for Dataleaf since 1987:
By Industry Group: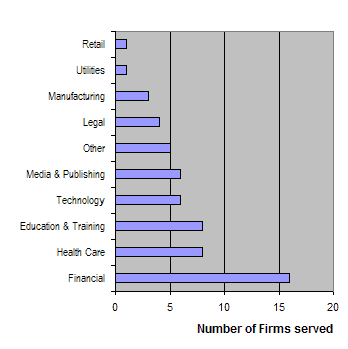 By Firm Size:
By Services Provided: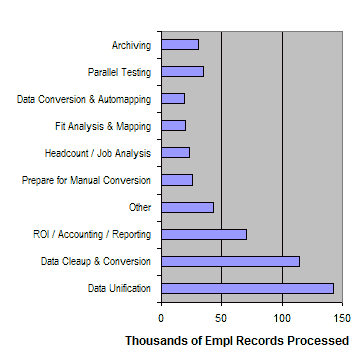 [Numbers reflect client services provided by Dataleaf principals with Dataleaf as prime- or subcontractor. A few instances where Dataleaf replaced another contractor on an emergency basis are atypical in classification and are not included in totals. Client subsidiaries are not separately counted if identical services were provided.]
Further details are available from DATALEAF.